This lab is also the technical hub for mapping, analysis, and planning and serves the entire academic program. The objectives of this lab are the following:
To conduct experiments on the hydraulic jump.
To conduct experiments on rainfall-runoff modeling using a hydrologic simulator.
To provide a conducive environment for the research students.
To conduct short training for the industries and other stakeholders.
Basic Self Contained Flume – 10 Meter length (All Accessories)
Flumes are an accurate and effective way to measure flow rate in open channel flow applications. All flumes work by measuring how much the water rises in the level before an obstruction (the flume) of known dimensions and shape. A flume is similar to a weir, but they do not create so large a change in the upstream head.
Computer Controlled Hydrologic Systems
The Computer Controlled Hydrologic Systems, Rain Simulator and Irrigation Systems Unit (2×1 m), "ESHC(2x1m)", is a self-contained unit designed to demonstrate some physical processes found in hydrology and fluvial geomorphology, including rainfall hydrographs for catchment areas of varying permeability, the formation of rivers and their features and effects of sediment transport, the abstraction of ground water by drains, both with and without surface recharge from rainfall, etc.
Mobile Bed and Flow Visualization Tank
The Mobile Bed and Flow Visualization Unit (HVFLM-2) is a particularly useful unit to demonstrate the fluidization phenomenon in engineering. It makes it possible to study different situations of flow and mobile bed visualization related to civil engineering structures.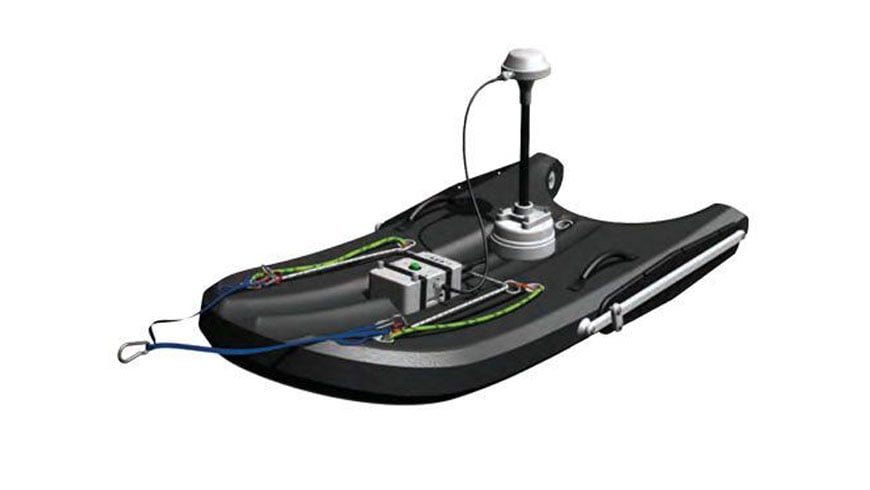 River Surveyor (M9)
The River Surveyor is the river discharge measurement system without the traditional limitations. Small, portable, and easy to use, the patented and award-winning RiverSurveyor measures in extreme flood or drought situations within a single instrument, and without changing user settings.
Bedload Sampler
Bed Load Samplers are designed to sample sand, silt, gravel or rock debris carried by a stream on or immediately above its bed.
Acoustic Doppler Velocimeter (ADV)
Acoustic Doppler velocimetry (ADV) is record instantaneous velocity components at a single point with a relatively high frequency. Measurements are performed by measuring the velocity of particles in a remote sampling volume based upon the Doppler shift effect.
Water Flow Probe with Accessories
The Global Water Flow Probe is an accurate water velocity instrument for measuring flows in open channels and partially filled pipes.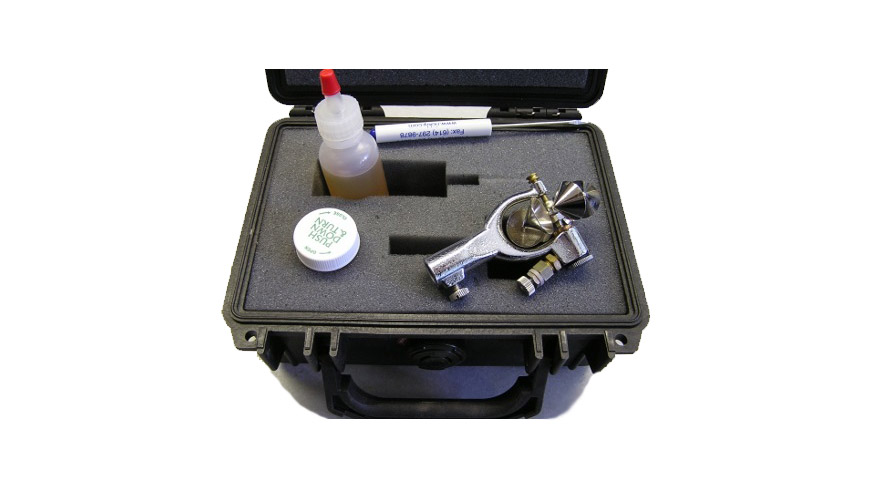 Pygmy Meter
The Pygmy Meter is scaled two-fifths as large as the standard Type AA current meter. It does not have a tailfin assembly and is used only for measuring shallow streams with the wading rod. Its range of operation is 0.1 to 4.9 feet per second (0.03 to 1.5 meters per second). The 2-inch (5.1 cm) diameter bucket wheel contains six cups; a single contact closure is made for each revolution of the bucket wheel.
Current Meter (Digital Counter and Headphone)
This current meter is suspended in the water using a cable with sounding weight or wading rod (taking the tail section off) and will accurately measure streamflow velocities from 0.1 to 25 feet per second (0.025 to 7.6 meters per second).
Digital Depth Sounder
Waterproof to a depth of 150´ (50m), this sounder features a built-in transducer and measures depths in feet or meters in a range of 1.8´ to 260´ (0.6m to 79m). The transducer sends high-frequency pulses to the bottom of a body of water where these pulses are reflected back and converted to electrical pulses that are amplified and displayed on the easy-to-read LCD.
Smart roll rugged Multiparameter Handheld System
The SMARTROLL MP simultaneously measures 14 parameters:
Chemical parameters: Dissolved oxygen (optical sensor), conductivity (actual and specific), pH, ORP, salinity, total dissolved solids, resistivity, and density
Physical parameters: Air and water temperature, barometric pressure, water level, and water pressure Simply connect the SMARTROLL MP Probe to a battery pack, launch the iSitu App, and start reading results.
Handheld Bedload Sampler
for measuring and analyzing coarse sand, silt, gravel, rock, or other insoluble materials carried by a stream on or immediately above its bed. Or it is used in natural streams to determine the rate of sediment concentration relative to flow.