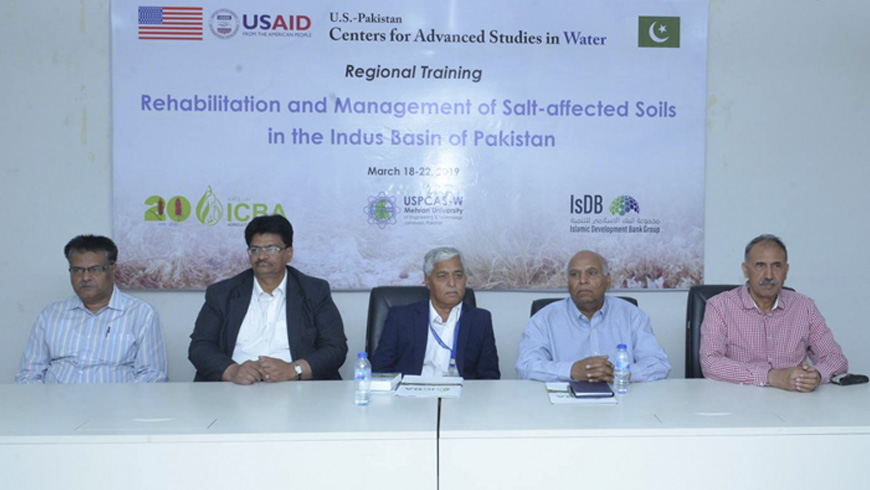 Training on Rehabilitation and Management of Salt-Affected Soils in the Indus Basin of Pakistan
5 days regional training on "Rehabilitation and management of salt-affected soils in the Indus basin of Pakistan" concluded at USPCAS-W, MUET, Jamshoro. The training was organized by USPCAS-W in collaboration with the International Center for Bio-saline Agriculture (ICBA), Dubai.
Training was attended by 28 participants including 5 women scientists and engineers from SIDA, Sindh Irrigation Department, Agriculture University Tandojam, USPCAS-W, Civil Engineering department of MUET and engineers from irrigation and agriculture ministry Afghanistan.
Dr. Asad Qureshi and Dr. Muhammad Shahid from ICBA Dubai, and Dr. Altaf Ali Siyal from USPCASW MUET were the key instructors in the training.
The closing ceremony was attended by Dr. Muhammad Aslam Chaudhry of the University of Utah, Dr. Bakhshal Lashari and Shahid Panhwar of USPCAS-W.
Date:  March 18 – 22 , 2019